January 18, 2019
Week 14
Not a lot happening first half of the week - frozen shoulders knocked me out over the weekend and that spilled through to working week. One cause of this is sitting in too many planes last week (London to Porto, Porto to Lisbon and Lisbon back to London). Lanky people like me aren't a great fit on budget airlines, so I end up bent out of shape. The other explanation is that I'm just run down - the last few months have been exceptionally hard for those of us who are trying to help change the way Product works here.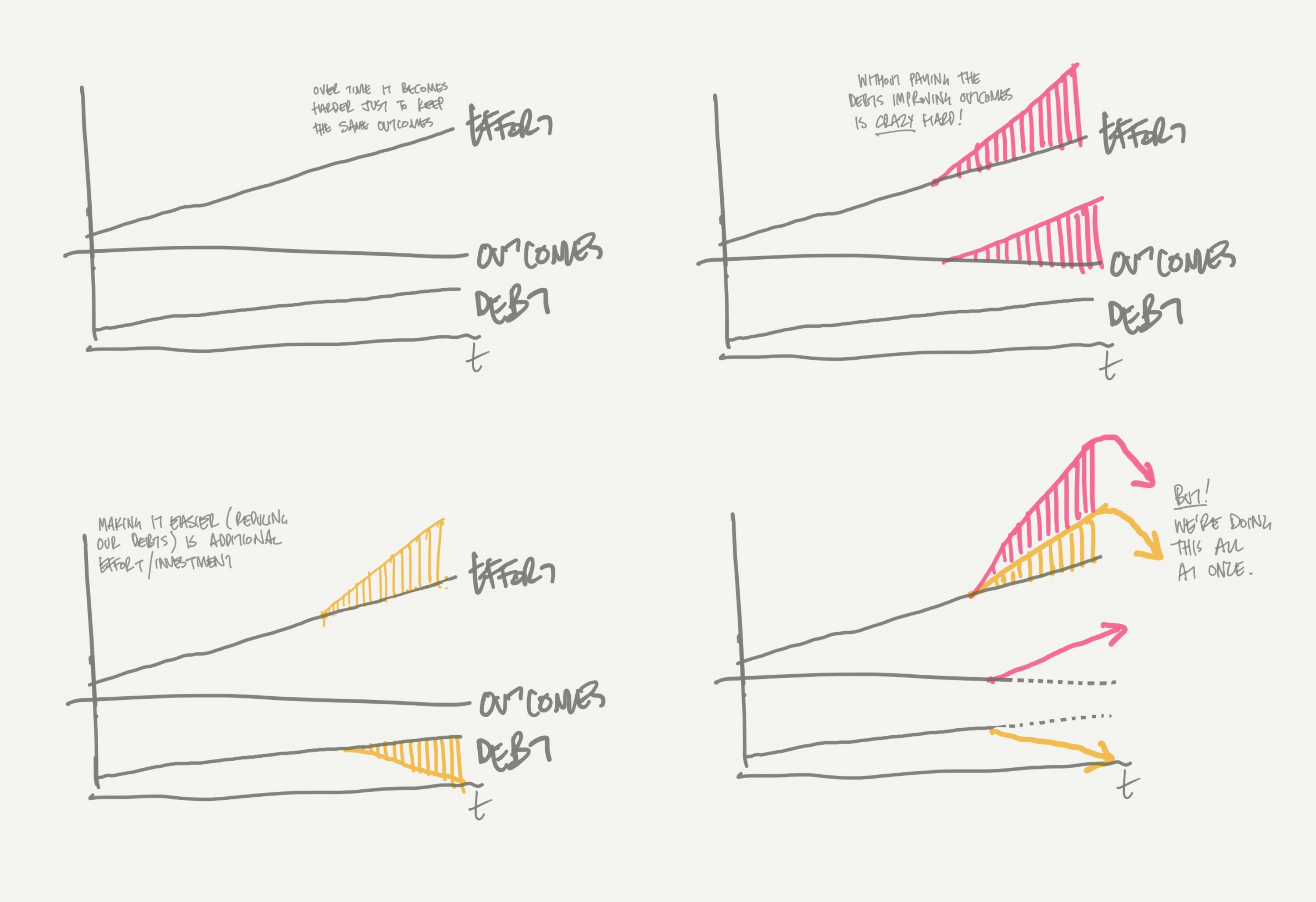 Why we're tired
We've been very busily trying to create some foundations for the Product function here, and we've been trying to do that without the whole house falling down. That takes a lot of carefully applied energy and resources, so that alone is draining. On top of that, we're doing this in the context of significant changes to the business: we've IPO'd and that brings a new reality to bear on our practices (ie. external change forces added to the structural changes) - we've done that whilst keeping up our day-to-day responsibilities of driving and developing a global marketplace for our customers. How we move out of this moment and shift our focus back to work and the work of our teams was a big topic in my end of year review, and it's good to have a boss who shares this understanding, I'm not sure the situation would be tenable otherwise. While it's hard to voice that I feel tired and utterly divorced from the sources of my energy and drive (making things better for our customers) it's incredibly helpful to be able to straight talk with someone I trust.
The week ended on a high though. Alex in my team has been busy collaborating with the Engineers to create a native UI framework (initially for iOS) that will extend the work of the Design System team and create a set of shared code/design artefacts that allow anyone to very quickly piece together a UI from common components using simple markup. I took the chance to showcase the work with my boss, and it ended up with her, the CTO and the Director of Engineering in attendance (because big-org culture…). The work they've done is just fantastic and shows what the creation of scalable, modular UI can do. Seeing designers and engineers working together on the same things, at the same time using the same tools is where we want to be.
It was fucking brilliant.
change transformation fatigue UI design systems
---
Previous post
Week 13
Lots of missing weeks, blame holidays, illness and me getting pissed off Started the week in Porto, then over to Lisbon and finally back to London.
Next post
Week 15
Initially this was set up to help our leadership team form as humans, get to know one another and so on. When we were setting up the event, one of